Tea is a beloved beverage across the globe; and there are just as many uses for it as there are varieties. Get creative with your tea consumption with these unique uses for tea!
Spa Day Secret Weapon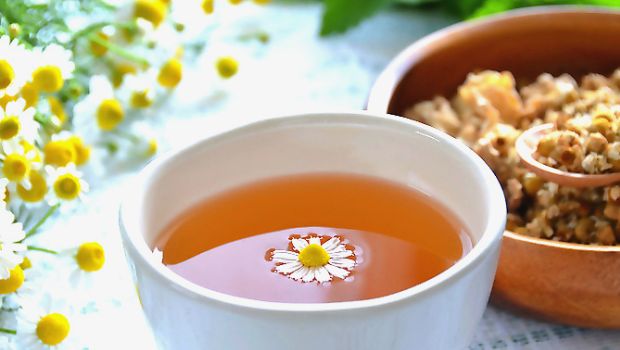 Although relaxing, a trip to the spa often comes with a hefty price tag. Save some green without having to skimp on your fave beauty treatments. Green tea is rich in antioxidants and caffeine. and is a staple in beauty products for its ability to revive sallow skin and de-puff tired eyes. We love the green tea beauty treatments shared in this XO Vain blog post. With some Green Tea Indulgence™ and a little diy know-how, you'll be well on your way to a blissful spa experience. Don't forget to add cucumber slices for a bit of fun!
Natural Air Freshener
The tea experience is filled with sensory overload. The sweet, earthy taste; the warmth that emanates from a fresh cup; and who could forget the smell! Surround yourself with the aromatic pleasures of tea by using it as a natural air freshener. Create homemade potpourri by filling vases and bowls with your favorite loose leaf. Additionally, tea sachets are great ways to fill small spaces like dresser drawers and vehicles with a burst of pleasant aromas. Toss a couple in your sock drawer to impart the smells you know and love on your favorite items.
A Hint of Tint
Tea is a great, cost-effective and all-natural way to get a hint of color and that vintage effect to your garments, fabrics and paper products. Strong brew a batch of your tea blend of choice and submerge your item into the tea water. We recommend keeping your item submerged for an hour minimum to begin seeing results when using fabric. It should also be noted that the more concentrated your tea is, the richer the color it produces as a dye will be. The resulting color of your dye is dependent on the tea used. For example, a green tea will produce light yellows and soft green hues, whereas rooibos teas tend to yield orange and red colors, and classic black tea will give you that soft, warm brown vintage feel.
Once you are pleased with your color result, remove the material from the tea, wring out the excess liquid and hang to dry. Once dry, you'll be left with a craft project rich in color!
Flavor Enhancer
Talbott Teas are teeming with floral, herbal and fruity flavors. Impart the flavor profiles of our teas into your favorite foods and desserts by steeping the tea in broths, juices, milks and other cooking liquids. Try grinding teas in a pepper mill to create delicate and nuanced spice rubs or infuse your favorite vinaigrettes and sauces with a splash of brewed tea. Additionally the tannins found in tea make it great for tenderizing and marinating meats. When cooking with tea, trust your palate and let your creativity be your guide. In need of some kitchen inspiration? Take this white tea poached salmon from Whole Foods for a test drive.
Have you found another unique use for tea? Share your creative tea ideas by tagging us on Twitter and Instagram using @TalbottTeas.